VHLS - Fortune Auto Variable Height Lowering Spring Kits
Retain your original adaptive shocks while adding variable height adjustment just like a coilover. Fortune Auto's VHLS kit utilizes perfectly calibrated springs that optimize control and stability while still retaining all of the comfort of a factory setup.

Adjustable Height Range of 0-1.5 Inches.

All of Fortune Auto's VHLS kits come with a 5 year warranty. Increase your vehicle's dynamics and refinement without interfering with the factory adaptive suspension.


Please allow 3-5 days for products to be shipped out.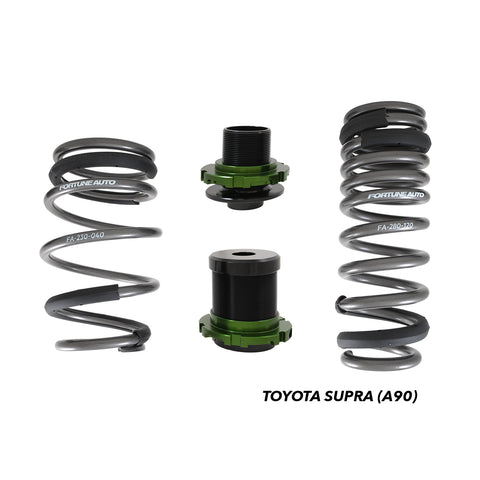 Toyota / Lexus
Toyota Supra (A90) 2020+ - Variable Height Lowering Springs
$ 849.00