Fortune Auto PRO Adjustable Caster + Adjustable Camber Top Plates
Fortune Auto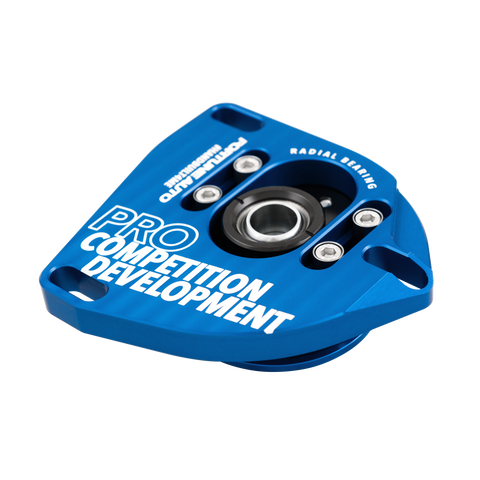 Fortune Auto PRO top plates offer adjustable camber and adjustable caster to your vehicle.

Made in the USA. CNC Machined aluminum in house and anodized in a Fortune Auto PRO Motorsports blue finish. Can be ordered in a package including radial bearings and pillow ball mounts or just top plates.
The camber is adjustable and can be dialed in to suit your needs as a driver by balancing cornering grip and tire treadwear.
The adjustable caster increases straight line tracking, high speed stability, and corner effectiveness - very beneficial for high performance builds and track vehicles. 
Please allow 3-5 days for products to be shipped out.
---
More from this collection