Professional Awesome Racing Bump Stops (Sold Individually)
Professional Awesome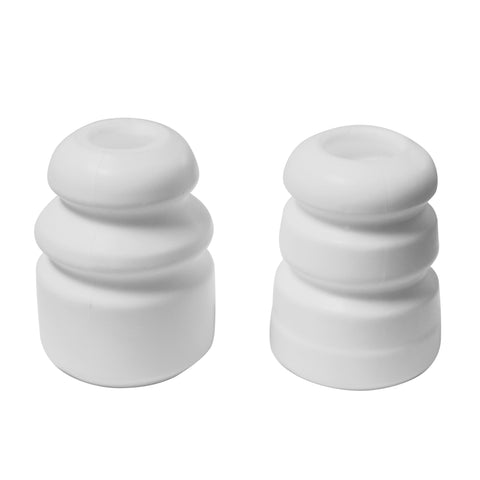 When purely focusing on spring rates and the fluid control of a shock or strut, one might not realize how important suspension control is when nearing the limit of travel. By adding Professional Awesome bump stops to your coilovers, your suspension will behave better when travel is limited. This gives a more comfortable and controlled ride when at the limits. Additionally, this is a great benefit for high downforce cars that can compress the suspension and reduce usable travel under high loads.
Progressive engagement limits rapid changes in spring rate which is caused by high-rate bump springs or bump rubbers.
Limited "springiness" to not overwork the shock once the bump stop is engaged.
Allows for a softer main spring rate to maximize mechanical grip.
For vehicles with high aerodynamic loads, spring rate increases as ride height decreases, allowing for ride height to have a lower limit, keeping aerodynamic components from coming too close to the tarmac.
Designed with Fortune Auto coilovers in mind but will work with almost any shock.
A must for any setup looking to get the most of out of their suspension.
Dimensions: 2.70" tall, 2" diameter.
13-15mm shaft range for "555" bump stops and 17-20mm shaft range "777" bump stops.
---
More from this collection